March 28, 2023
4 min read
Rolex watches are known for their precision engineering, exquisite design, and value. One aspect of Rolex watches that is often overlooked, however, is their serial numbers. These unique identifiers can reveal a lot of information about a Rolex watch, including its age, production location, and model. In this journal entry, we'll take a closer look at Rolex serial numbers and why they have changed over the years.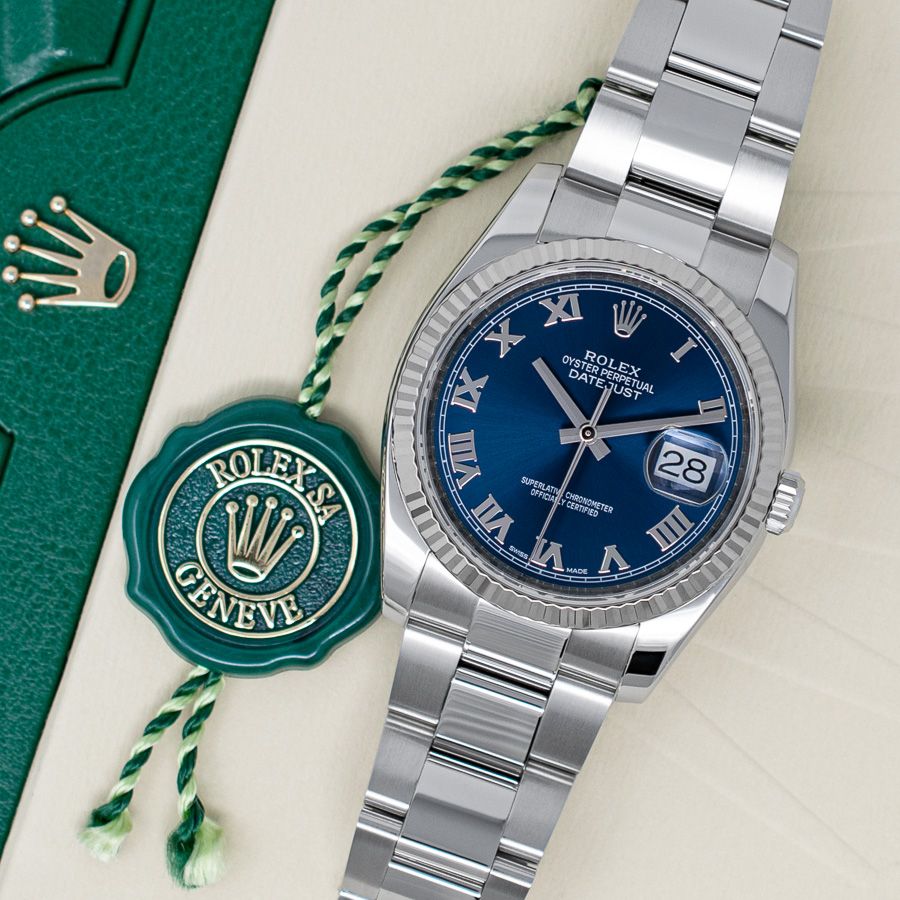 Rolex Datejust 36 116234 in Stainless Steel & White Gold with a Blue Roman Dial
EARLY ROLEX SERIAL NUMBERS
In the early days, Rolex used a simple sequential numbering system, with numbers ranging from 00,001 to 999,999. The exact date when the first serial number was assigned is unclear, but it's believed to have been in the early 1920s. Over the years, Rolex has refined and improved its serial number system, making it more complex and difficult to counterfeit.
ROLEX SERIAL NUMBERS IN THE MODERN ERA
In the 1950s, Rolex introduced a new system for assigning serial numbers to its watches. This system used a combination of letters and numbers, with a letter denoting the production year and a number indicating the production month.
In 2005, Rolex started also engraving the rehaut with the serial number at the 6 o'clock location, but in 2008 they removed the serial number entirely from 6 o'clock in-between the lugs and switched to strictly have the serial number only engraved in the rehaut to make it more difficult to counterfeit. But Rolex had one more trick up their sleeve to help combat counterfeiting entirely.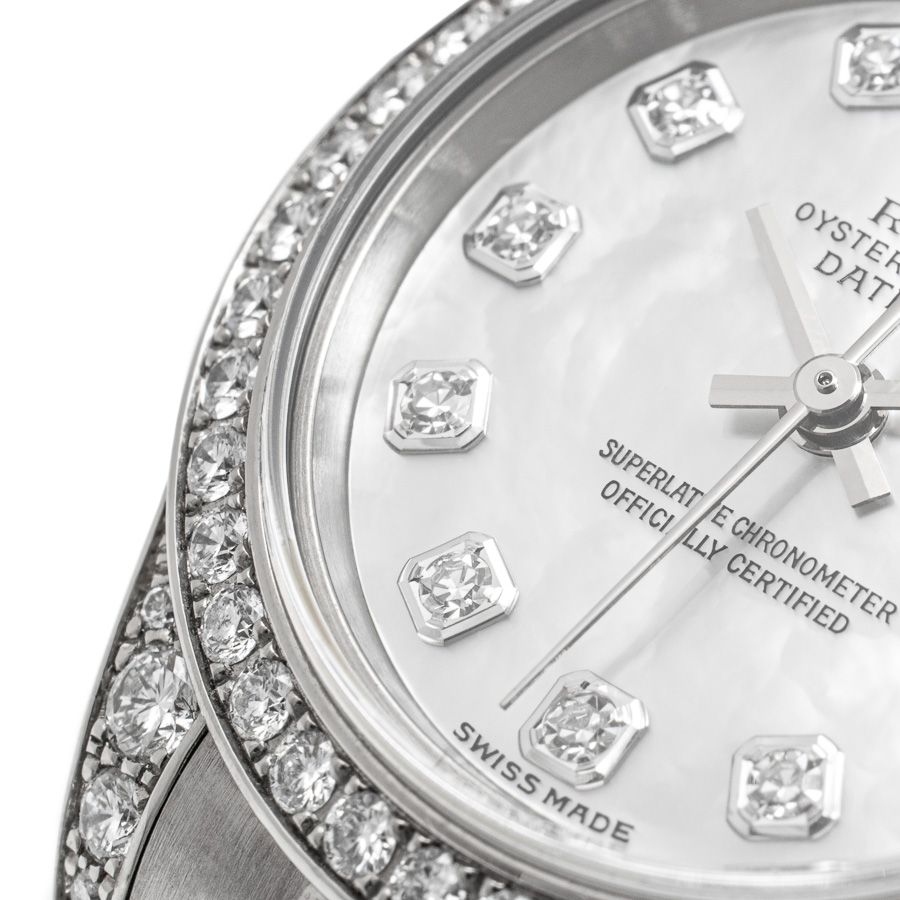 Rolex Lady-Datejust with no rehaut engraving
Rolex GMT-Master II with rehaut engraving
CURRENT ROLEX SERIAL NUMBER SYSTEM
Starting in 2010, Rolex started using a randomized serial number system that does not follow any discernible pattern. This system makes it more difficult for counterfeiters to create fake watches, as they cannot simply rely on a known formula to generate serial numbers. This system is still used today.
Rolex Serial Number Reference Guide
1980
1981
1982
1983
1984
1985
1986
6,4xx,xxx
6,9xx,xxx
7,3xx,xxx
7,8xx,xxx
8,3xx,xxx
8,8xx,xxx
9,2xx,xxx
1987-1990
1989-1991
1991-1992
1991-1993
1992-1993
1992-1994
1993-1995
1995-1999
1996-1999
1996-1999
1997-2001
2000-2003
2001-2004
2002-2005
2003-2006
2004-2006
2006-2009
2007-2010
2008-2010
2008-2010
2010-NOW
CONCLUSION
Rolex serial numbers are an important aspect of the company's history and can provide valuable information about a watch's age, production location, and model. While Rolex has changed its serial number system over the years to combat counterfeiting, the importance of these unique identifiers remains unchanged. Whether you're a serious watch collector or simply appreciate fine craftsmanship, understanding Rolex serial numbers can help you make informed decisions when purchasing a Rolex watch.
Do you think Rolex should adopt a more transparent serial number system, or do you believe the current randomized system is the best way to combat counterfeiting?
Let us know in the comments.