Rolex Cosmograph Daytona
Black Diamond Dial, White Gold, 116519LN
Experience the ultimate in luxury with the Rolex Cosmograph Daytona 116519LN. This iconic timepiece is crafted from high-quality white gold and features a sleek, sporty design that's perfect for any occasion. The Daytona has a rich history, having been designed specifically for professional racing drivers. The watch also features a tachymeter bezel that allows for precise measurement of speed. Powered by Rolex's advanced automatic movement, this watch is accurate and reliable. Whether you're a racing enthusiast or simply appreciate fine craftsmanship, the Cosmograph Daytona is a must-have addition to your collection.
General
Country of Manufacturer
Switzerland
Warranty
Watch Chest 2-year warranty
Case
Rolex Bezel Type
Tachymeter
Movement
Hour Markers
Diamond Markers
Complications
Chronograph,Tachymeter
Bracelet
Bracelet Material
Elastomer
Authenticity & Guarantees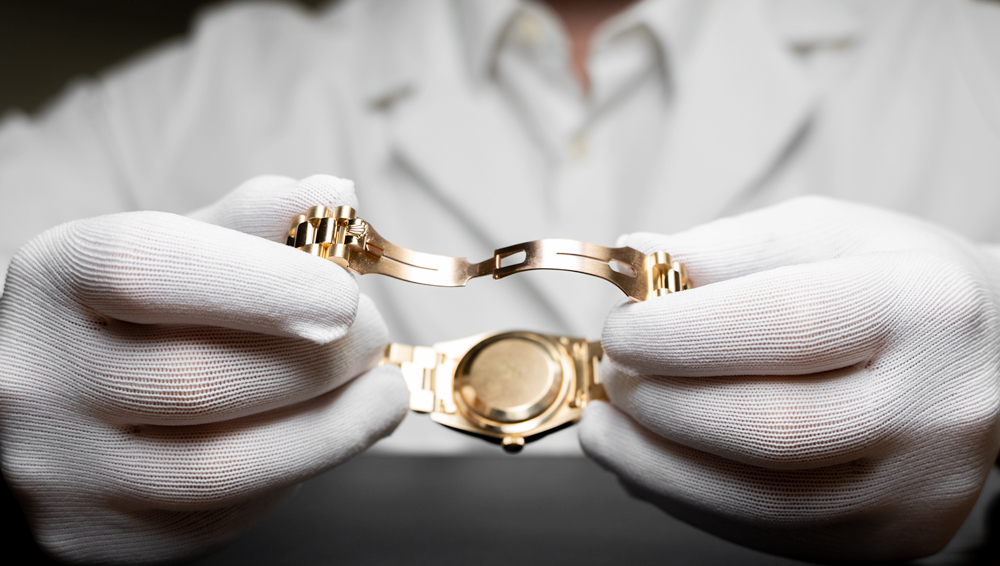 With Watch Chest, you're investing in authenticity. Backed by our watchmaking workshop, we ensure every timepiece meets our strict authenticity standards. Read our authenticity guarantee.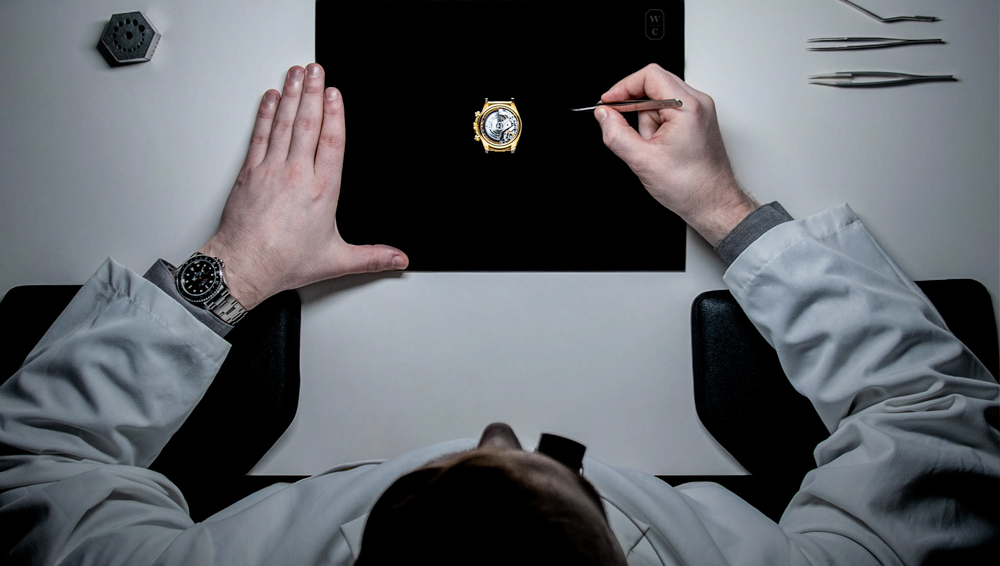 Our master watchmakers have you covered, as we guarantee the mechanical dependability of our pre-owned watches for two years. Read our warranty
We hand-select only the top-quality pre-owned watches, each of which passes a strict multi-point inspection. We only sell what we'd wear ourselves.
Buy it, try it, and if you don't love it, return the watch within seven (7) days for a different watch or refund, no questions asked. Read our refund policy
Your Personal Watch Dealer
Chris Wiley and team are here to help you build your watch collection you love.
Call 417-319-4044
STEP 1
Place Order & Pay
Proceed to checkout and pick your secure payment method: bank wire, credit card, or cash/check. Prefer to talk? Call 417-319-4044 for phone orders and questions.
STEP 2
Schedule Delivery
After payment, we'll set a delivery date and ask for your wrist size so your watch fits right out of the box. Delivery usually occurs 1-3 business days after payment clears.
STEP 3
Prepare for Arrival
All shipments are discreet, insured, overnight, and require a signature. You'll get tracking info the day before delivery.
STEP 4
Sign, Unbox & Enjoy
Shipping carriers usually deliver between 10 a.m.-12 p.m. and require a signature. If you're often not home, we can set up local hub pickup for you.
These are general size guidelines. You can opt for a larger size, but we advise against going smaller than these recommendations.
| Wrist Size | Men (Case Diameter) | Women (Case Diameter) |
| --- | --- | --- |
| 5 - 6.5 inches | 31mm - 36mm | 21mm - 28mm |
| 6 - 7 inches | 34mm - 36mm+ | 28mm - 34mm+ |
| 7 - 8 inches | 36mm - 42mm | 36mm - 40mm |
| 8+ inches | 40mm+ | 40mm+ |
Family Owned & Operated Since 2002
Christopher Wiley, Corey Wiley (Father & Son)
Founded in 2002 by Christopher Wiley, Watch Chest has the distinction of being one of the world's first online-exclusive watch atelier. As a small family-owned and operated business, our mission is to personally help you build a watch collection you love.
We are guided by core values:
Exceptional Client Experiences: Providing personalized service for every client.
Authenticity & Transparency: Ensuring every timepiece meets strict authenticity standards and every transaction is transparent.
Tradition & Craftsmanship: Practicing the timeless art of watchmaking with excellence.
Sustainability & Preservation: Contributing to sustainability by extending the lifespan of pre-owned watches while preserving their unique history.
Schedule Your Meeting Now to arrange a personal consultation with Christopher Wiley and his team.