Rolex Submariner
In the 1950s, Rolex introduced the Submariner into the collection. With a thicker case, rounded crystal, and over-sized crown, the first Submariners were fitted for the A296 movement and have a bi-directional bezel without minute hash marks. Sporting stick and luminous-tipped second sweep hands, the originals are rated to dive to 330 feet.
After being upgraded to the 1030 movement, Mercedes hands were added to the Submariner and the model number was renumbered to a 6536/6538. The round luminous hour markers and rectangular luminous markers at the 3, 6, and 9 positions were also new to the model. The shoulder feature, where the sides of the case come up on both sides of the crown to create a protective shield, was introduced as well.
By the early 1960s, all of the models of the Submariner's movements were upgraded to the Chronometer version. Later on in the same decade, Rolex again upgraded the model and movement and added the date feature with the Cyclops bubble. During this time, Rolex also provided the Submariner to the Royal Navy but unlike the consumer models, the Royal Navy watches had wider watch hands with a bolder and simpler crown. As customary with Rolex and their strive for excellence, fine-tuning of the Submariner continued with the addition of the triplock crown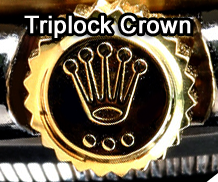 in the 1970s and the scratch-resistant synthetic sapphire crystal in the 1980s. The 1980s also included a renumbering of the model numbers from the 1680 to the 16800, which was done primarily to help in easy identification of Rolex model variations, and the operating depth of the watch was also increased to 1,000 feet. In the 1990s, Rolex once again updated the date model to the 16610 with the 3135-caliber movement.


View a Rolex Submariner Reference Chart here
---
WatchChest.com offers a wide variety of Rolex Submariner and Sea-Dweller Watches for Men. If you have any questions, please feel free to contact us.

---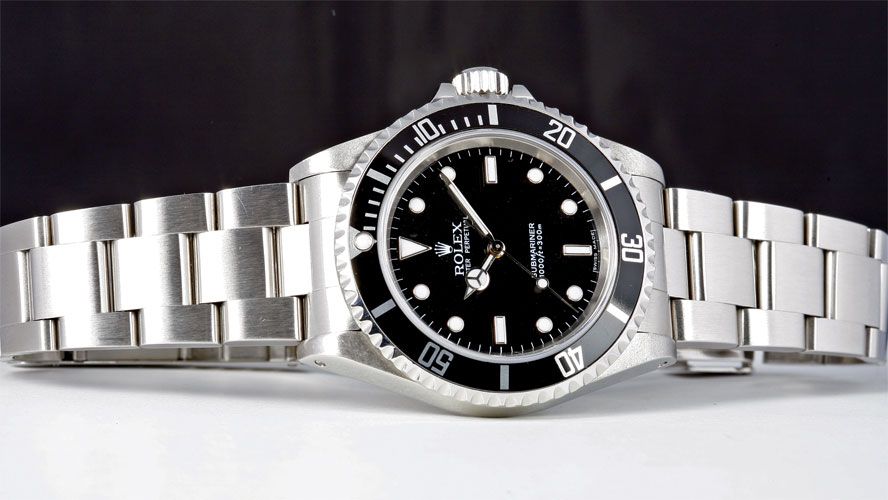 Men's Rolex Submariner Model 14060 in Stainless Steel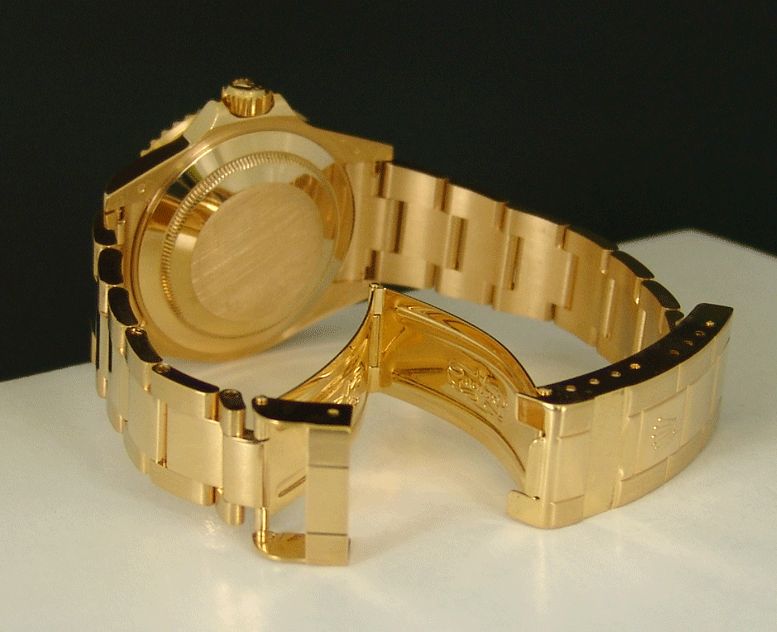 Men's Rolex Submariner in 18k Yellow Gold with Flip Lock Clasp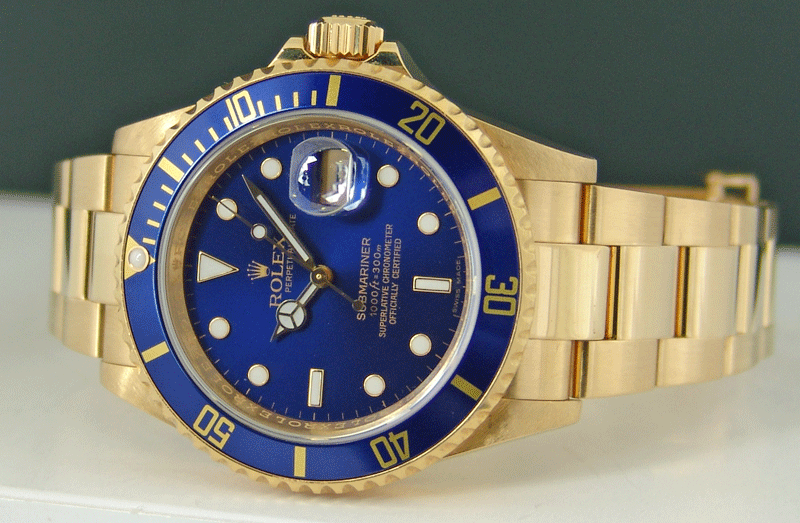 Men's Rolex Submariner Model 16618 in 18k Yellow Gold with Blue Dial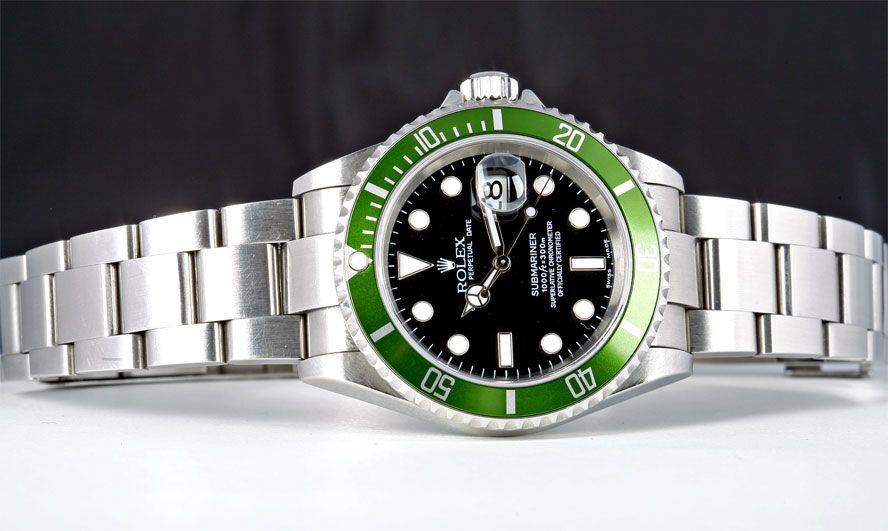 Men's Rolex Submariner Model 16610V in Stainless Steel with Green Bezel
Rolex Submariner, Rolex Submariner, Rolex Submariner, Rolex Submariner, Rolex Submariner, Rolex Submariner, Rolex Submariner, Rolex Submariner, Rolex Submariner, Rolex Submariner, Rolex Submariner, Rolex Submariner, Rolex Submariner, Rolex Submariner, Rolex Submariner, Rolex Submariner, Rolex Submariner, Rolex Submariner, Rolex Submariner, Rolex Submariner, Rolex Submariner, Rolex Submariner, Rolex Submariner, Rolex Submariner, Rolex Submariner, Rolex Submariner, Rolex Submariner, Rolex Submariner, Rolex Submariner, Rolex Submariner, Rolex Submariner, Rolex Submariner, Rolex Submariner, Rolex Submariner, Rolex Submariner, Rolex Submariner, Rolex Submariner, Rolex Submariner, Rolex Submariner, Rolex Submariner, Rolex Submariner, Rolex Submariner, Rolex Submariner, Rolex Submariner, Rolex Submariner, Rolex Submariner, Rolex Submariner, Rolex Submariner, Rolex Submariner, Rolex Submariner, Rolex Submariner, Rolex Submariner, Rolex Submariner, Rolex Submariner, Rolex Submariner, Rolex Submariner, Rolex Submariner, Rolex Submariner, Rolex Submariner, Rolex Submariner, Rolex Submariner, Rolex Submariner, Rolex Submariner, Rolex Submariner, Rolex Submariner, Rolex Submariner, Rolex Submariner, Rolex Submariner, Rolex Submariner, Rolex Submariner, Rolex Submariner, Rolex Submariner, Rolex Submariner, Rolex Submariner, Rolex Submariner, Rolex Submariner, Rolex Submariner, Rolex Submariner,
No recently views items
Clear All
Copyright © 2002-present Watch Chest, LLC. All rights reserved. Watch Chest is not affiliated with Rolex S.A., Rolex USA, or any of its subsidiaries. Watch Chest is an independent watch atelier and is not sponsored by, associated with and/or affiliated with Rolex, S.A. Watch Chest provides its own warranties on the watches it sells. Rolex Datejust, Rolex Day Date President, Submariner, Presidential, Explorer, Sea-Dweller, Super President, GMT-Master, GMT, YachtMaster, Prince, Milgauss, MasterPiece, Air King, Cosmograph Daytona, and PearlMaster are all registered trademarks of the Rolex Corporation ( Rolex USA, Rolex S.A.)